This is good sized, traditionally built student accommodation in Ormskirk.  It was recently refurbished to a modern standards, it has plenty of space, and is in a very central town centre location.
It has 2x very modern shower rooms/bathrooms, along with 6 x very good sized modern double bed rooms, spacious living room and kitchen.
6 x good sized bedrooms with double beds
1 x fully equipped kitchen
Modern lounge/dining room
2 x bathrooms/shower rooms
TV connection in each room and main lounge
Excellent town centre location
Our student property is in the town centre just a short walking distance from Edge Hill University and near local amenities such as restaurants, bars, pubs and cafes.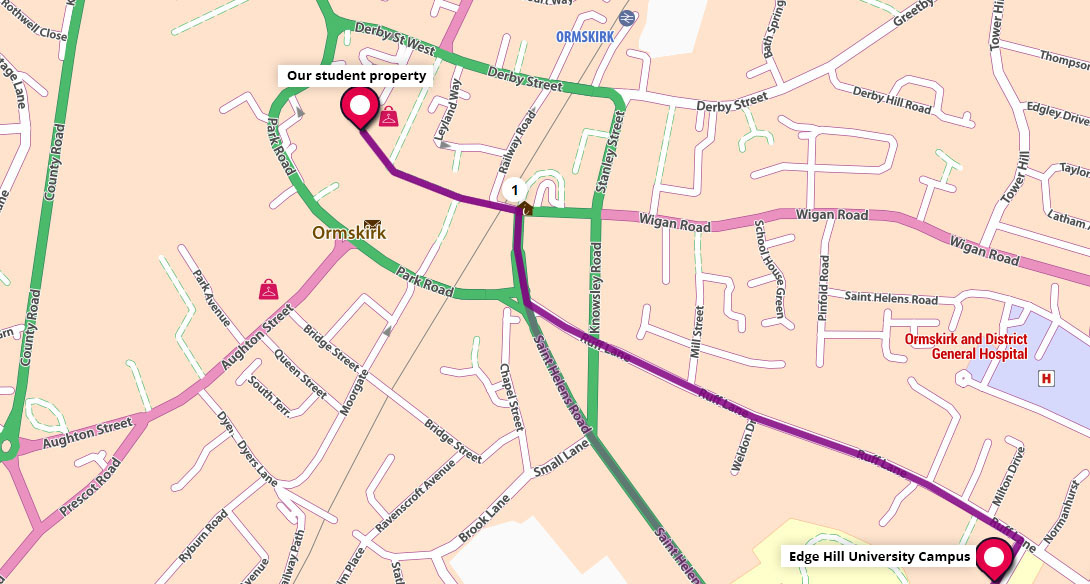 We are ideally looking for a 6 x Students Group
£93 for medium room
£98 for large room
£103 for extra large room
48 week contract (individual contracts)
Bills not included
OR YOU COULD OPT FOR OUR BILLS INCLUSIVE PACKAGE… THIS IS A SMALL ADDITIONAL £12 / PERSON / WEEK (includes all bills… gas/electric/internet provider/tv licence)
Got Any Questions?
Want To Enquire Or Book A Viewing?